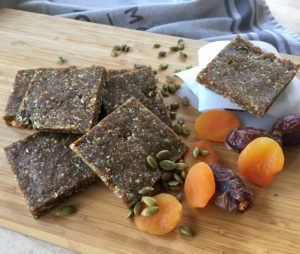 ~Amanda~
Snacks are something that I cannot live without and are key in keeping me energized, focused and feeling good throughout the day. I am not a huge coffee drinker, I have always been more of a green tea girl, so I rely on other, healthy food sources to give me that energy boost. Well, mostly healthy – chocolate does call my name, a lot, and it's hard to ignore it (unhealthy, but incredibly delicious valentines chocolate dessert post coming soon!). I usually have a post-workout or mid-morning snack packed with natural energy boosters and awesome flavors like these Apricot Coconut Chia Energy Bars and I almost always have an apple every afternoon to get me through until dinner time. There are people in this world, like my husband, that hardly ever snack and it is amazing to me, but I have accepted I will never be one of them. I love (and NEED) my snacks!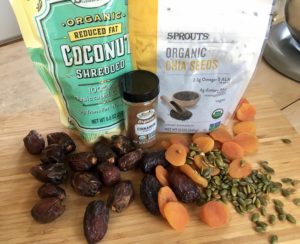 There are some important points to remember when you do snack so it's beneficial to you and you're not just eating a bunch of unnecessary, unhealthy calories:
PLAN AHEAD: Preparing or purchasing healthy snacks ahead of time and always have a stash of them at your desk, in your car or in your purse will help you to avoid making unhealthy choices – like grabbing one of those cookies sitting in the kitchen at work.

MAKE SURE THEY'RE HEALTHY: If you're making your own snacks, buy natural, unprocessed ingredients. The same goes if you're buying something premade – read the labels and make sure the ingredient list is short and understandable.

DRINK WATER: Keep hydrated and drink water throughout the day. Sometimes we snack when we're not actually hungry, just bored. Water can fill you up and curve those cravings.

PORTION CONTROL/EAT SLOWLY: A healthy snack can quickly become unhealthy if you eat too much of it – everything in moderation, right? Portion out your snacks at home so you don't zone out and find you've eaten a whole pan of energy bars when you only meant to have one.
These Apricot Coconut Chia Energy Bars are pretty much the best snack; they're a great make ahead option (they keep great in the fridge the whole week), they're super healthy and only have a handful of clean, natural ingredients, and they are very easy to portion out before the week starts!
So what are all the great ingredients they're made with?! Dates (great for boosting energy levels, aiding in digestion and add a touch of sweetness), dried apricots (lots of dietary fiber and iron here), chia seeds (an excellent source of omega-3 fatty acids and they're rich in antioxidants), coconut, cinnamon and pumpkin seeds (loaded with more antioxidants, magnesium and fiber). Everything gets combined in a food processor and blended until it's all broken up into small pieces and starts sticking together. You then press it into a parchment lined pan and chill for about 45 minutes so it's firm enough to cut. Once the bars are cut, I like to individually wrap them in plastic wrap or portion them out in airtight containers so I can grab one every morning on my way out the door and have an amazing, delicious snack during the day… I'm enjoying one right now as I'm writing this and I can tell you they are so satisfying and packed with great flavor. You're gonna love them!
Apricot Coconut Chia Energy Bars
2018-01-29 15:52:51
Serves 8
Ingredients
1 cup Medjool dates, pitted
1 cup dried apricots
2 tablespoons chia seeds
½ cup shredded, unsweetened coconut
¼ teaspoon cinnamon
1 cup raw, unsalted pumpkin seeds
1 tablespoon coconut oil, melted
Instructions
Line a 9x9 square baking pan with parchment paper and set aside.
Combine the dates, apricots, chia seeds, coconut and cinnamon in a food processor and pulse until well combined.
Add the pumpkin seeds and coconut oil and pulse again until everything is broken up into small pieces.
Press the mixture into the baking pan using your hands of the bottom of a glass .
Chill in the refrigerator for about 45 minutes until firm then cut into desired sized bars.
Notes
Store in an airtight container or individually wrapped in plastic wrap in the fridge for up to 5 days.
The Sisters Kitchen http://www.thesisterskitchen.com/